Education | 12 Oct 2023
New FAO course: Sustainable and Local Food Systems
Do you want to learn more about food systems and how localisation of innovative solutions can help in tackling climate change? FAO, INRAE and Gustave Eiffel University have designed a new online course addressing these topics!
Register by the 18th of October!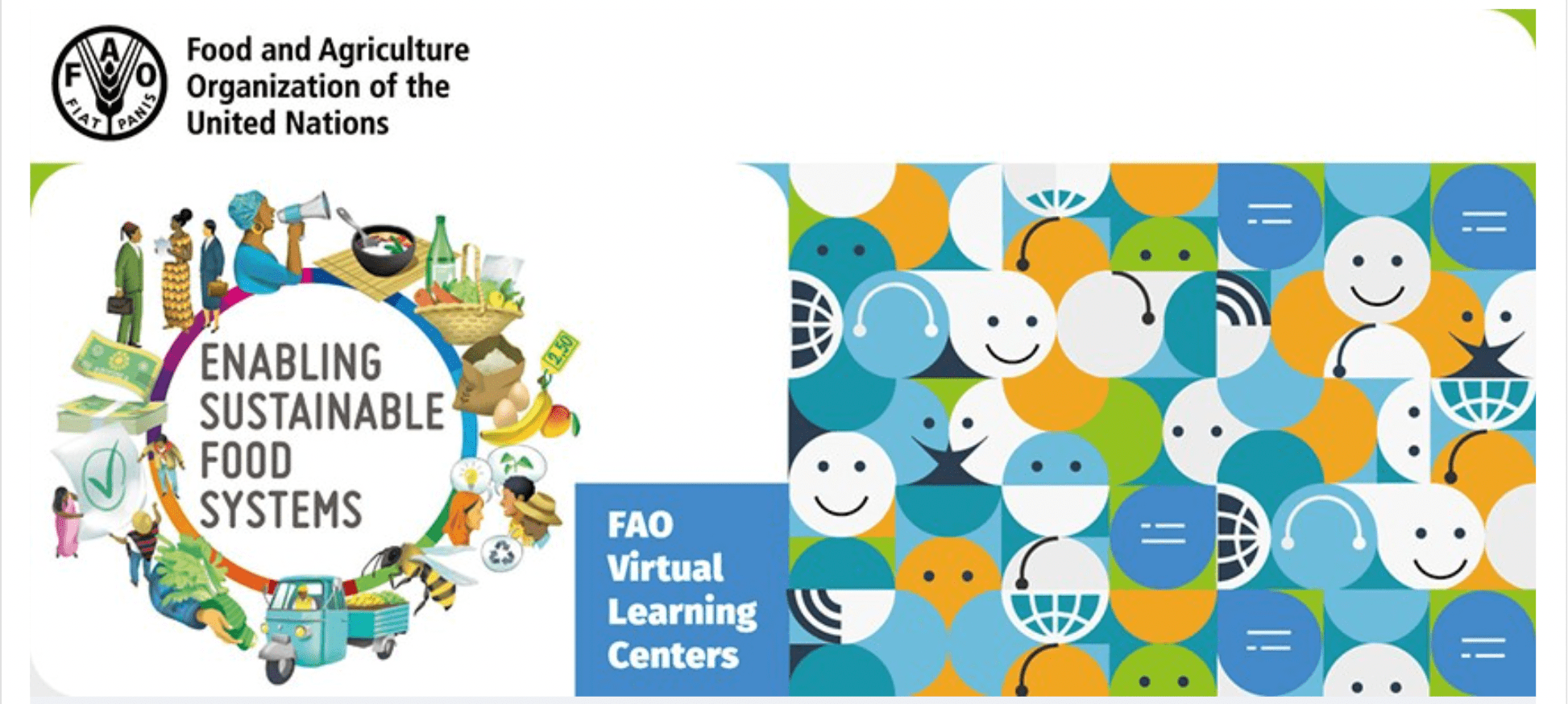 The "Sustainable and Local Food Systems" course is a facilitated online program designed to address sustainability challenges in food systems. Developed in collaboration by FAO, INRAE, Gustave Eiffel University, this course offers innovative tools and solutions for transforming food systems. It is aimed at practitioners, experts, academics, NGOs, government officials, producers, and consumers involved in solving localised food system challenges.
Key Details:
Course Duration: from October to December 2023 (6 weeks), on a weekly basis with :

a maximum of three days a week;

a maximum of one session per day;

a maximum of 3 hours per session;

a real-time team-based project.

Format: Online, including live training sessions, self-paced modules, team projects, and access to external experts and resources.
Course Objectives:

Use system design tools to analyse innovations a maximum of one session per day;

Work with global teams to network and start solving real world food systems challenges.
Learn to apply systems-thinking for food systems transformations.
Share experiences and learn from experts who have developed localised solutions.
Use the tools in the publication – Enabling Sustainable Food Systems – An Innovators' Guide
This course addresses the need for innovation and cross-sector intervention to achieve sustainability in food systems, emphasising the importance of localised solutions and systems thinking. It offers a unique opportunity for participants to collaborate, develop innovative solutions, and gain practical knowledge in addressing food system challenges.