Paving the way of the European Partnership for Sustainable Food Systems
How to ensure that the future European food system is healthy, sustainable, safe, and fair? How to safeguard that all voices are heard, and all actors included?
Join us as we build the FOODPathS of a sustainable future. Together, we can accelerate the transition towards a better food system in Europe.
Become part of the network, become part of the change.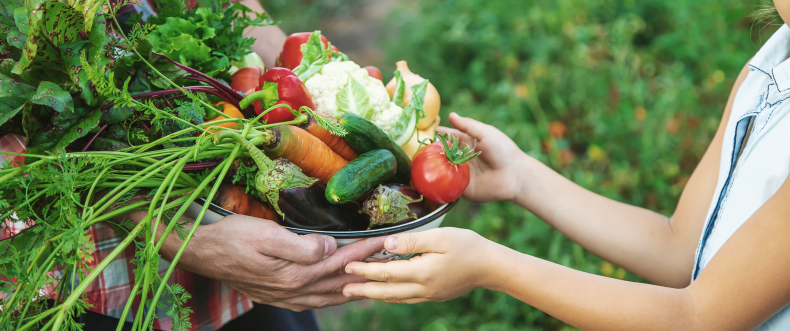 The role of FoodPathS
FOODPathS is a project funded by the European Commission that aims to offer a concrete pathway and necessary tools for establishing an appropriate operational environment for the future European Partnership for Sustainable Food Systems (SFS) for People, Planet & Climate, to be launched in 2024 and that will fund research and innovation activities.
The project seeks to engage actors from the entire food system to create the framework in which the Partnership will operate, such as the definition of a Strategic Research & Innovation Agenda (SRIA) supporting Food2030 priorities, the creation of a network of European universities working on food systems, a Hub for all Living Labs working in the sector, and much more.  Discover it!
News of the month: Partnership Frequently Asked Questions (FAQ)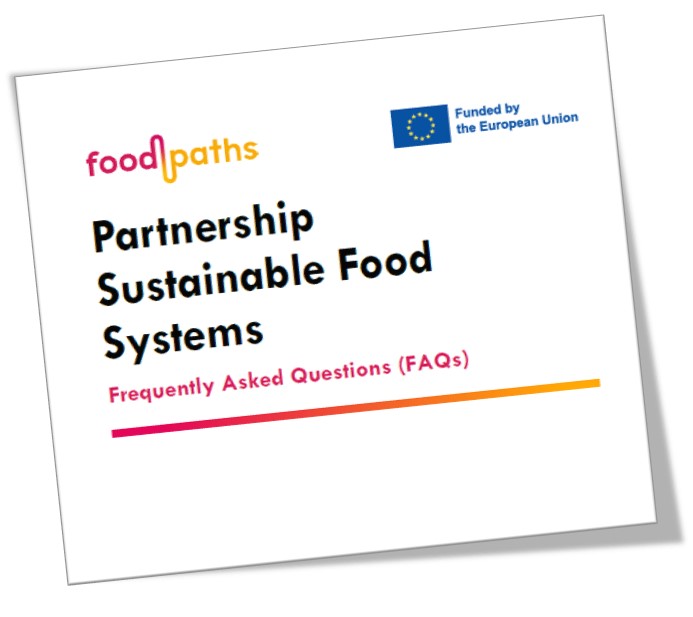 At this point, we trust that you have gained a clearer understanding of FOODPathS and its vital role in paving the way for the European Partnership for Sustainable Food Systems (SFS) for People, Planet & Climate in the future. Nonetheless, the formation and operation of this Partnership may still raise several questions. Therefore, we have taken the initiative to gather a comprehensive list of frequently asked questions (FAQ) raised from workshops, events, emails, and discussions. We hope that our compilation of FAQ and their corresponding answers will address most of the uncertainties and provide you with a more robust comprehension of this Partnership's scope and impact.
As we work to create a comprehensive and all-encompassing document, we understand the value of your input and welcome your questions. Your inquiries can help us fill any gaps that we may have missed and ensure that this document is as informative and helpful as possible.
Therefore, we invite you to share any questions or concerns you may have with us by reaching out to info@foodpaths.eu 
Your feedback is essential, and we thank you for taking the time to assist us in improving this document.
SFS Partnership Events & Media | 06 Jun 2023
FOODPathS joined the ERIAFF Conference to discuss the role that regions can have in the sustainable food systems transition. In this context, a dedicated "Regional" Funders Forum was held on the afternoon of 22 May.
Policy Education | 10 May 2023
FOODPathS is developing guidelines and recommendations on how to improve education – at all levels – on Sustainable Food Systems topic: discover what we have done so far!
Events & Media Policy | 08 May 2023
Join the "Buy Better Food" campaign and sign the petition to make sure that public procurement can increase the sustainability and healthy of food at school!
#FOODPathS in social media
Join the conversation and follow the creation of the future Partnership's prototype.Find us in Twitter and in the Sustainable Food System Network (SFSN).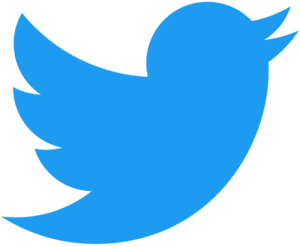 The Sustainable Food System Network (SFSN)
Join 1400 global actors on Sustainable Food Systems to learn new perspectives and forge new connections. You can sign in with you LinkedIn account or sign up with your email address.
Why?  To connect, inspire and engage stakeholders working to create sustainable food systems by setting up an active and self-sustained network of people exchanging knowledge and resources.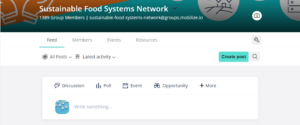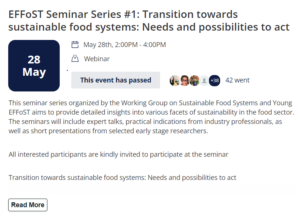 Take me there
Map of funders
Explore the network of funders that FOODPathS is building through the map below, where stakeholders interested in becoming part of this network to shape and prepare the future funding mechanisms for the Partnership are shown.
Discover the full map