External event | 15 Jun 2023 | Online
Webinar (Ultra) processed foods: towards a balanced perspective
The JPI HDHL is hosting a webinar on ultra-processed foods, aiming to provide a balanced understanding of their impact. Experts will discuss the advantages and disadvantages, as well as the role of ultra-processed foods in terms of health equity. The webinar will explore the latest scientific insights on health, equity, and sustainability.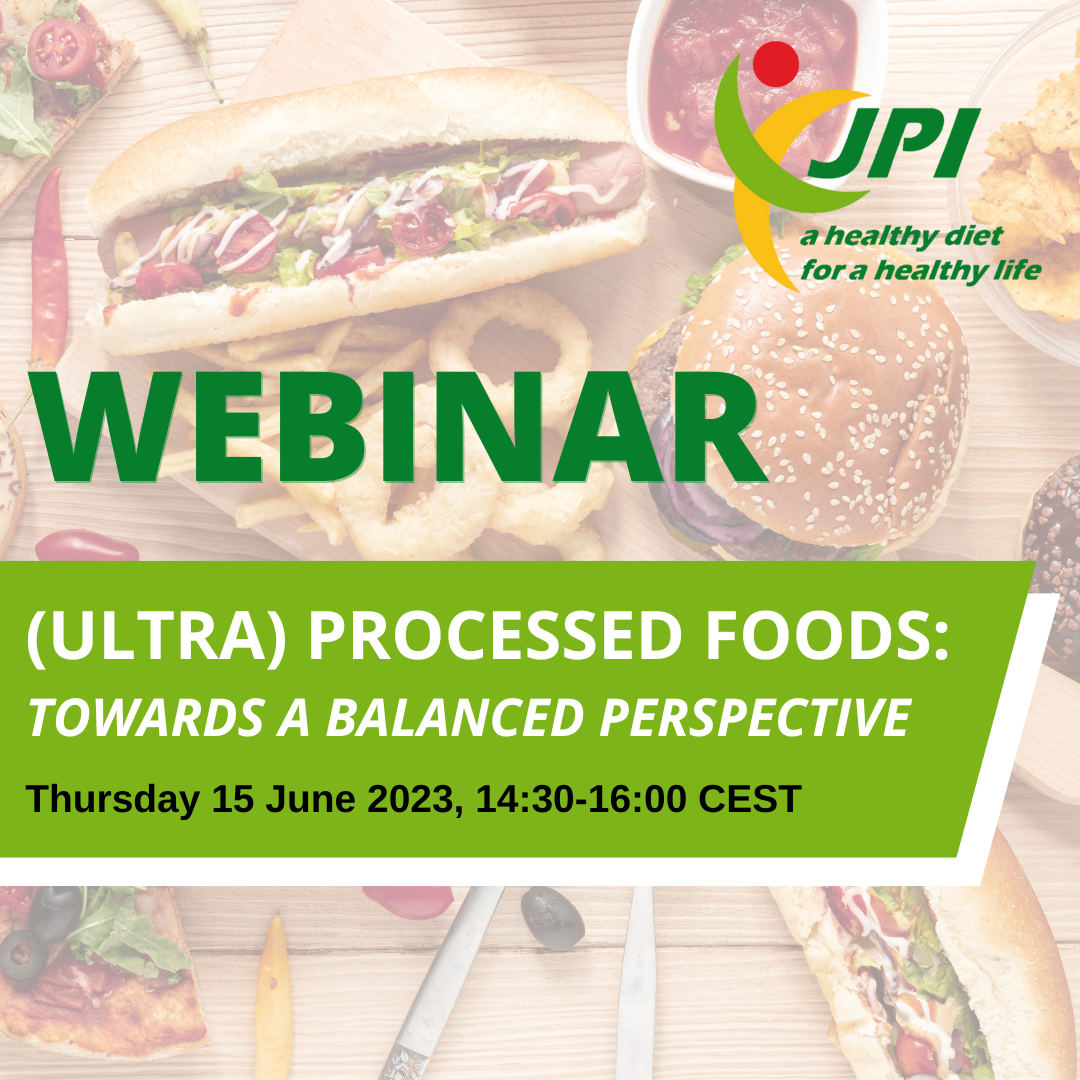 The Joint Programming Initiative a Healthy Det for a Healty Life (JPI HDHL) unites 17 countries in a collective effort to advance research in the fields of nutrition, health, lifestyle, and the food system. Together, they strive to prevent and minimize diet-related chronic diseases through promotion, alignment, and funding initiatives.
In this opportunity, the JPI HDHL is organising this thought-provoking event which aims to provide a comprehensive and balanced understanding of the controversial subject by featuring esteemed experts such as:
Dr. Kevin Hall (National Institute of Diabetes & Digestive & Kidney Diseases (NIDDK ), National Institute of Health),
Prof. Carlos A. Monteiro (School of Public Health, University of Sao Paulo), and
Prof. Edith Feskens (Global Nutrition, Wageningen University & Research).
The moderation will be conducted by Prof. John Mathers (Human nurition, Newcastle University) who will steer the conversation towards the perspectives of the experts regarding the benefits and drawbacks of ultra-processed foods, while also delving into their impact on health equity.