External event | 24 Oct 2023 | Online
Mobilising Citizens for Change: Joining Forces for Sustainable Food Systems
Curious to discover how successful EU-funded projects are engaging citizens in shaping more sustainable food systems?
Don't miss the new EUFIC online event!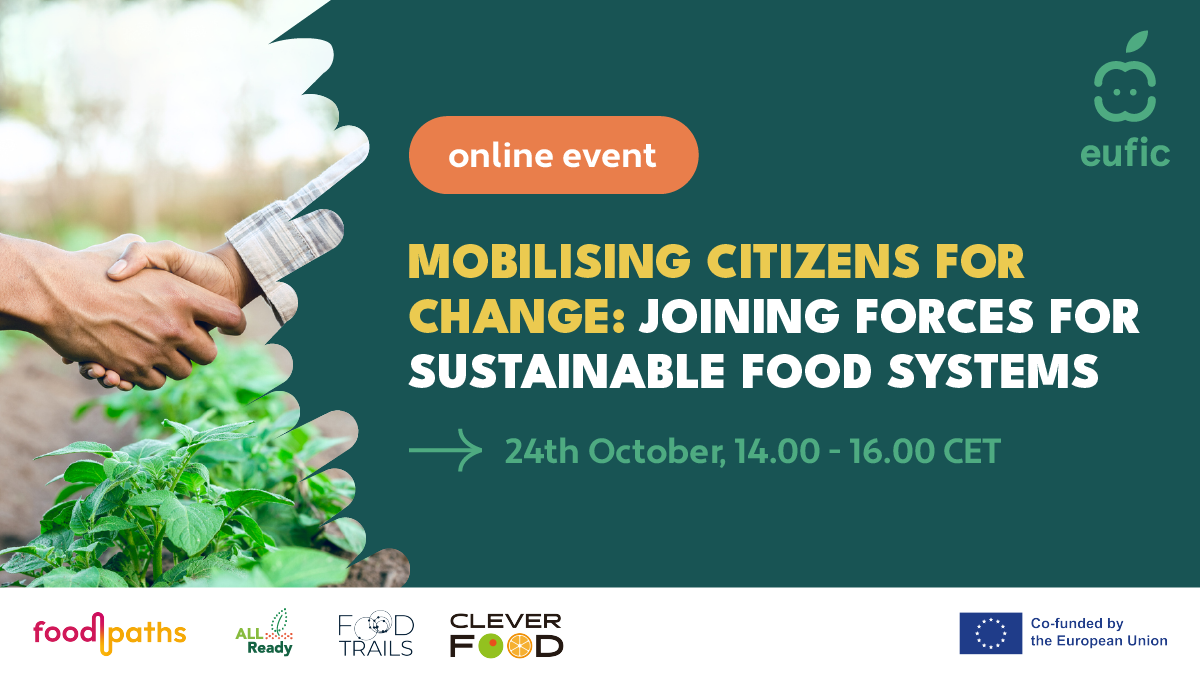 The European Food Information Council (EUFIC), in collaboration with FOODPathS and other EU-funded projects, has organized a new event to explore how EU-funded initiatives have successfully involved and engaged citizens in the transformation of food systems. The discussion will focus on how to replicate these successes, identify existing gaps, and define actionable steps to build more resilient, inclusive, and sustainable food systems that align with societal needs.
The event's objectives are as follows:
Share best practices and concrete approaches, initiatives, and success stories that support citizens in changing their eating habits, which could be replicated in other countries.
Advance the transition to sustainable food systems and transform cities.
Contribute to achieving the Sustainable Development Goals (SDGs) through holistic approaches that address the existing fragmentation of issues, actions, and actors.
Identify key actions to be taken by food system stakeholders and potential challenges to be addressed.
The event will take place on the 24th of October from 14:00 to 16:00 CET, and it will be held online. You can read the agenda clicking here.