External event | 04 Dec 2023 | Brussels, Belgium
FOOD 2030: Green and resilient food systems
Do you want to discover how different EU-funded projects are working towards research and innovation for greener and more resilient food systems? Join the FOOD2030 Conference in Brussels or on-line!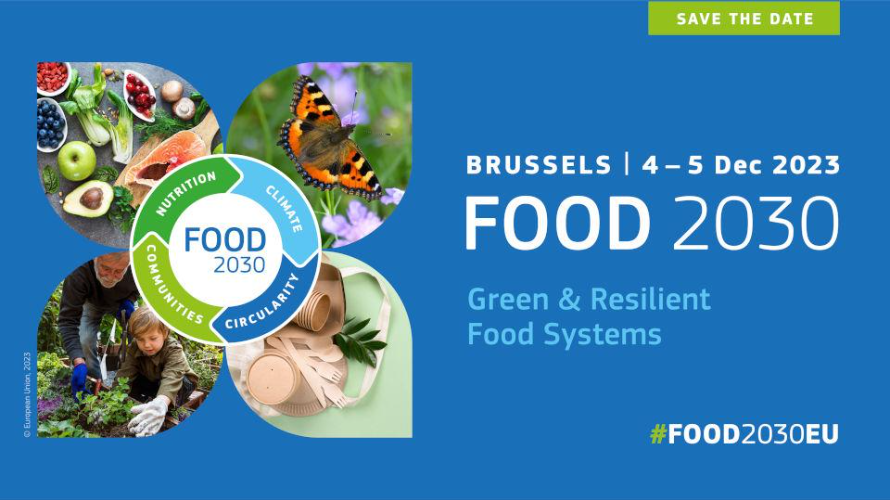 Working towards more sustainable and resilient food systems is vital for achieving the EU Green Deal goals. Employing a systems approach helps us better understand the challenges and target transformative change through a coherent set of policies, initiatives, and investments.
To explore EU projects focused on food systems, such as FOODPathS, and delve into future research and innovation directions, the European Commission has organized the conference "Food 2030: Green and Resilient Food Systems." The event is scheduled for December 4th and 5th, 2023, in Brussels, and will also be available for online viewing and recording to accommodate remote participation.
Interested? Register by clicking the button below.