External event | 25 May 2023 | Wageningen, Netherlands
Conference The Future of Food Law
This year's annual 'Law for the living environment' – conference of the WUR Law Group will centre on 'The Future of Food Law'. The conference will be held on 25 and 26 May 2023 at Wageningen University & Research (WUR).
The Conference will take place on Thursday 25th and Friday 26th of May 2023 at the Campus Wageningen University and Research in Wageningen, Netherlands.
Register no later than 15 May 2023 – places are limited.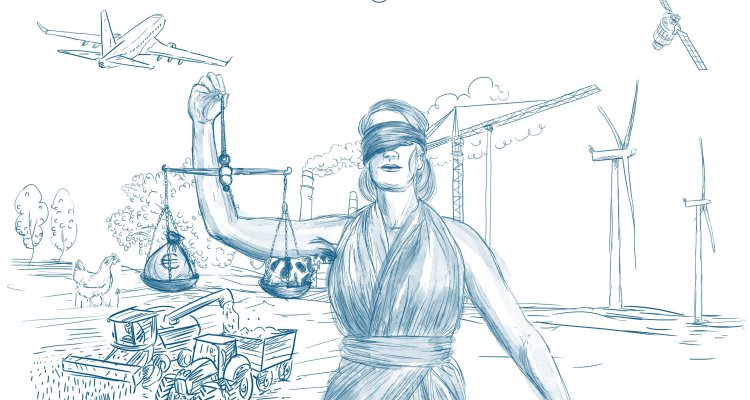 The conference aims to discuss and exchange ideas on how to shape the legislative framework for a sustainable food system and rethink the legal architecture of the EU food system, as well as encourage a deeper engagement with sustainability and food systems thinking. The conference will also explore new approaches and perspectives, engage in legal theoretical analysis, and launch the Food Law Academics Network. Confirmed speakers will cover topics such as animal welfare, the Common Agricultural Policy, and the Farm to Fork Strategy.
More of 10  speakers have already confirmed their participation, including:
Alberto Alemanno (HEC Paris, the Good Lobby) – EU law scholar and advocate for public interest litigation.
Emily Broad-Leib (Food Law and Policy Clinic and Centre for Health Law and Policy Innovation, Harvard Law School) –  food law scholar and advocate for food policy reform in the United States.
Michael T. Roberts (Resnick Center for Food Law and Policy UCLA School of Law) – leading scholar and practitioner in the field of food law and policy in the United States.
Hanna Schebesta (Wageningen University & Research) – researcher in the field of sustainable food systems and the Farm to Fork Strategy.
Ellen Vos (Maastricht University) – scholar of EU law and governance, particularly in the areas of food law and the role of the European Food Safety Authority (EFSA).
To learn more about the conference and the other esteemed experts who will be participating as speakers, we invite you to visit their website.