External event | 26 Oct 2023 | Madrid, Spain
ALIBETOPIAS 2023
Looking for inspiration to grow your business in the food systems? Check the ALIBETOPIAS event in Madrid!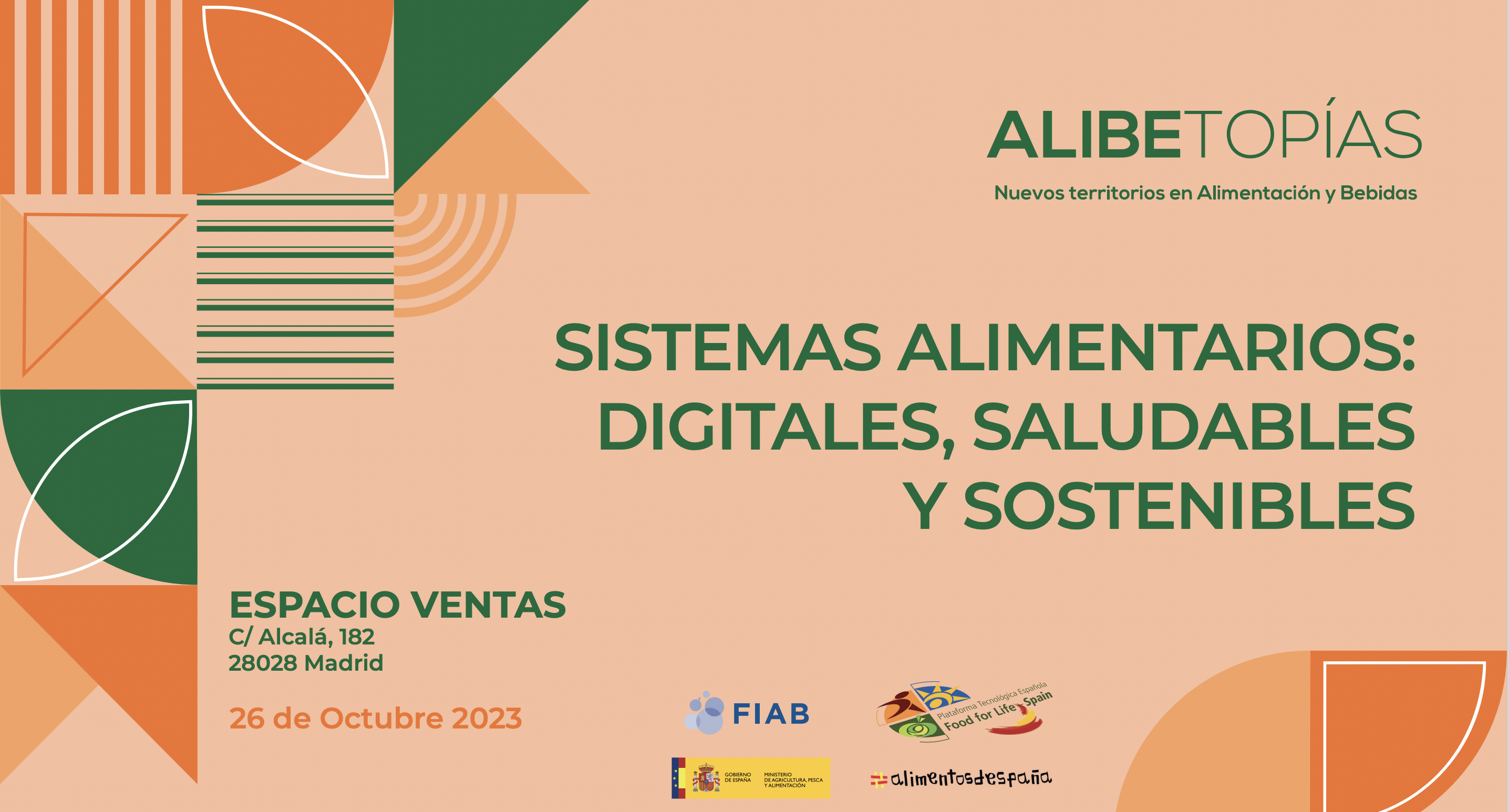 The Spanish Federation of Food and Drink Industries, FIAB, one of the the FOODPathS project partners, is organising the ALIBETOPIAS 2023 event to explore new synergies and promote knowledge that helps companies in the food sector to grow and become more competitive in the international markets.
The event will address the challenges of the food systems through 3 large thematic blocks: digital, healthy and sustainable. The conference will take place in Madrid on the 26th of October and it will be conducted in Spanish.
You can read more about the agenda and speakers clicking on the botton below.