Informative leaflet for potential funders
Curious about FOODPathS? Want to know what is in it for you if you decide to become a funder? Download our leaflet!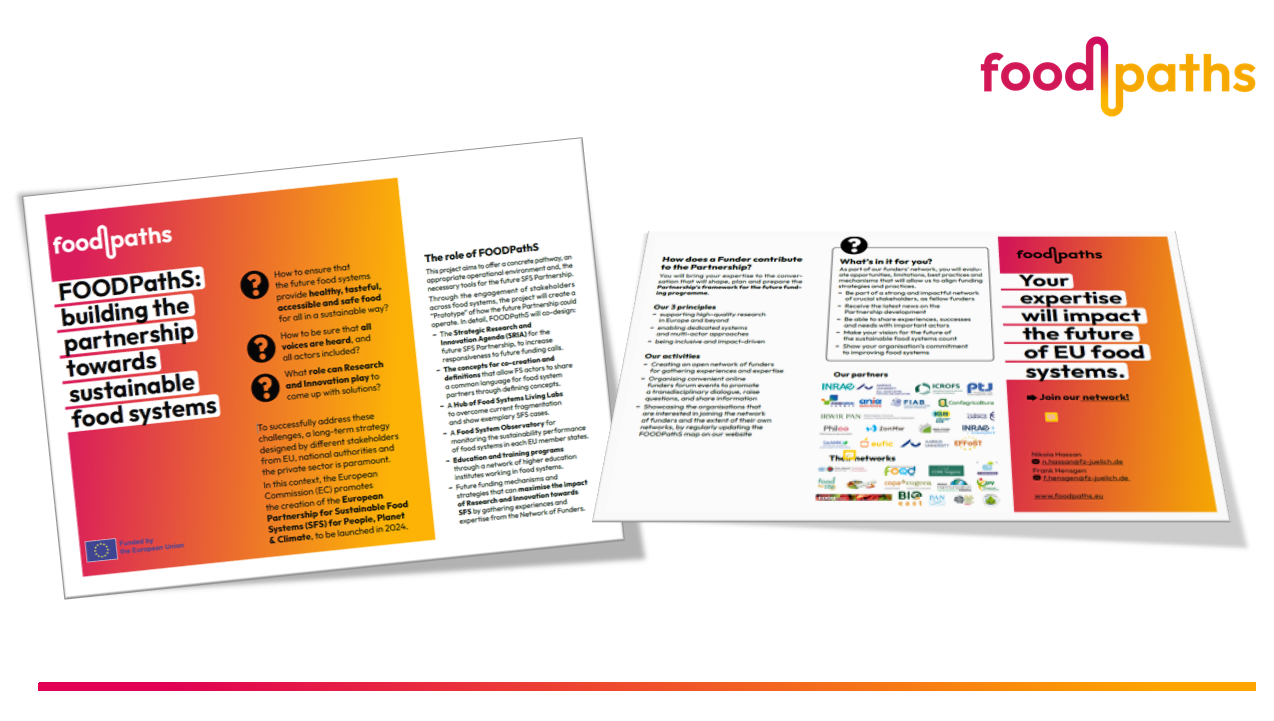 Our network spans multiple European countries and regions to co-develop and deliver best practices, solutions, and synergies with the greatest potential for impact.
All funders are invited to join the network! We have created a place for dialogue, sharing of information (e.g. for improving the SRIA content), practices, needs, visions and concerns. Our aim is to build a framework for future funding that supports high quality research all over Europe and beyond, and enables dedicated systems and multi-actor approaches that are inclusive and impact-driven.