Partnership FAQ
Do you have questions about the future Partnership? We have some of the answers!
Download our FAQ document by clicking below.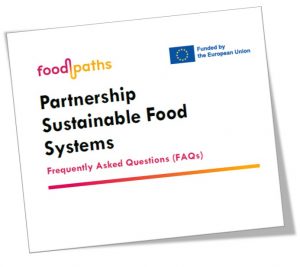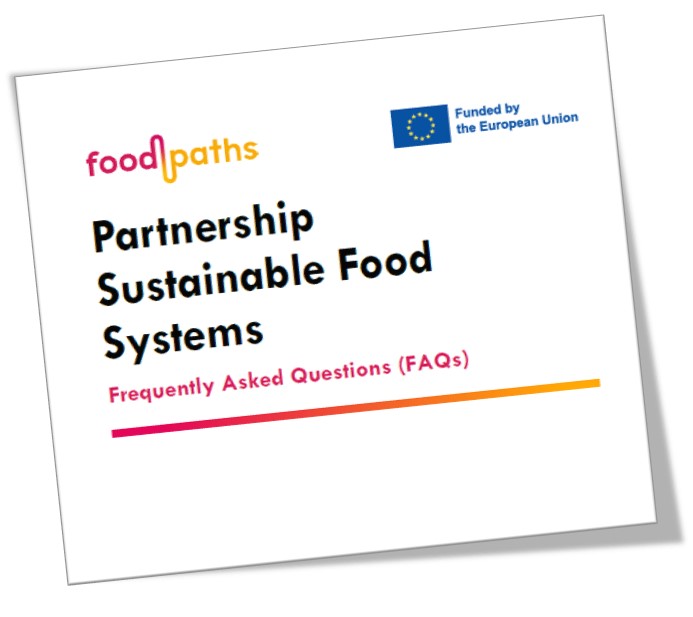 FOODPathS is a project funded by the EC that aims to offer a concrete pathway and necessary tools for establishing an appropriate operational environment for the future European Partnership for Sustainable Food Systems (SFS) for People, Planet & Climate, to be launched in 2024.
But what is the Partnership and how will it work? We have gathered the questions that have been raised in workshops, events, emails and conversations, and created a compilation of frequently asked questions (FAQ) and their answers.
This document will continue to grow and we want to know what your questions are. Let us know by writing to us at info@foodpaths.eu.
Do you want us to let you know when more information like this and other important developments are publicly available? 
Register below and we will make sure you are always up-to-date!
And don't forget to follow us through the SciFoodHealth account on Twitter and LinkedIn, and discuss with us and other 1.500 stakeholders in the Sustainable Food System Network (SFSN).